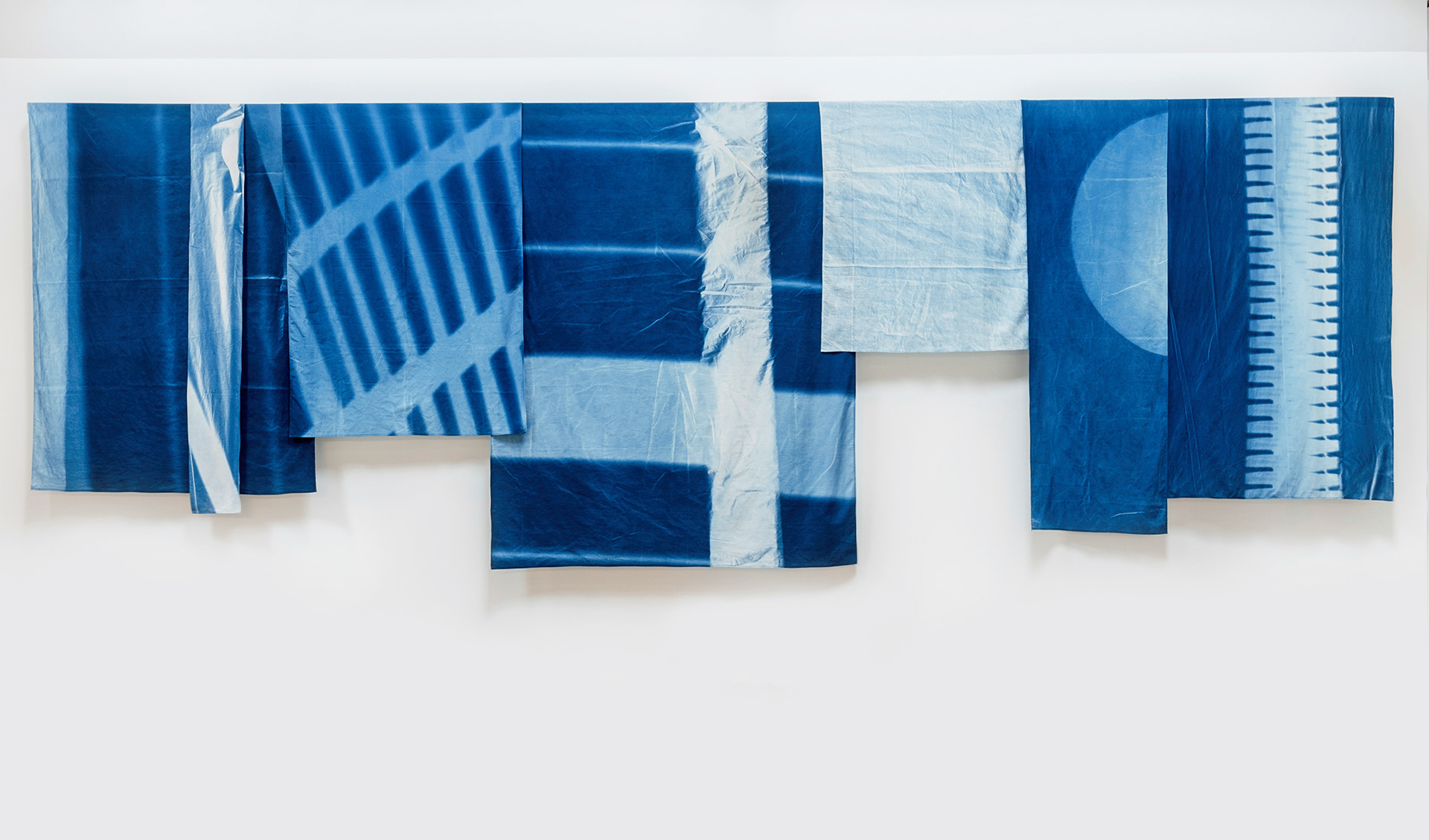 Suspended in a Sunbeam 
was created as a Google Artist in Residence in Mountain View, CA. Light sensitive cyanotype was exposed to the sun in and around the Google Nest building, where it is now permanently installed. The exposures are a record of how sunlight interacts with the local architecture at different times of day. 
Along with the installation, I worked with Zach Clark at the Hive to produce an edition of risograph prints inspired by the cyanometer, an 18th century tool used for measuring the blueness of the sky. The print was made from scraps of the larger installation. The residency concluded with an artist talk and cyanotype workshop.